Last Saturday, we celebrated Hegen's 6th Birthday together with all Hegen-ians via our virtual party on Hegen Malaysia IG LIVE. It's such a meaningful day that we did a BIG GIVEAWAY to our Hegen family!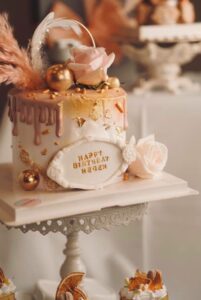 The event started at 8 o'clock with our emcee Sofea, welcoming everyone who joined our IG LIVE session, following by a short story sharing from our Head of Hegen Malaysia team, Amy Chong on why she brought in Hegen into Malaysia.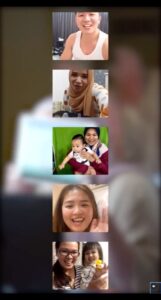 【Hegen Famous 5s Challenge】
Yes, we brought it to the LIVE session! To spice things up, we invited a mommy influencer – Apple Tan to demonstrate it and had an open challenge for the audience with awesome prize to the winners, a Hegen twin pack 8oz storage bottle (worth RM103.90)!
【Hegen Parenting Journey】
Next, Lily Shah – the Parenthood Magazine editor and a mother of two joined us too and shared some of her parenting journey with Hegen bottles. "Before the pandemic attacked, we always pack the snacks in the bottles when we were heading out and nowadays we work from home, I had these bottles around the house for the children when they're watching TV or playing games. And yeah, these are super useful", said Lily. She also shared to all the busy mommies that setting up a daily schedule for the children to follow is another useful parenting tip.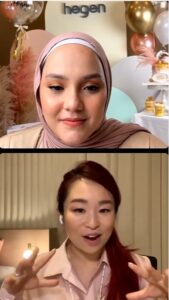 【Hegen Founder – Yvon Bock】
Not to forget our Hegen founder, Yvon Bock shared her 6 years Hegen journey during the live session. On top of that, Yvon announced a good news, i.e., the launch of new product – Hegen Straw Cup, that comes in 3 different colours of Pink, Grey and Lavender Blue (limited edition). Of course, we also feel honoured to have Yvon to announce our "Greet & Win" campaign winner, who brought home our grand prize worth RM459!
We ended the event with a fun game called  'Musical Chair' Mystery Gift Lucky Draw. Though it's played online, we were still able to feel the excitement and joyfulness of the participants in the game with us!
Last but not least, we would like to thank each and every one of you for your continuous support on Hegen products. We are extremely happy and grateful to be part of your parenthood journey. Thank you, Hegen-ians!
Despite COVID-19 pandemic, we celebrated this special day together amazingly and we promise more to come. If you have yet to watch our IG LIVE, you may head to Hegen Malaysia's Facebook or click here to watch it now!