We are proud to unveil our first electric breast pump which had been frequently-asked by a lot of Hegen fans. Complementing Hegen's current products, this world's first relaxation electric breast pump is the latest ground-breaking creation and it is forecasted to be available for sale early next year, 2019.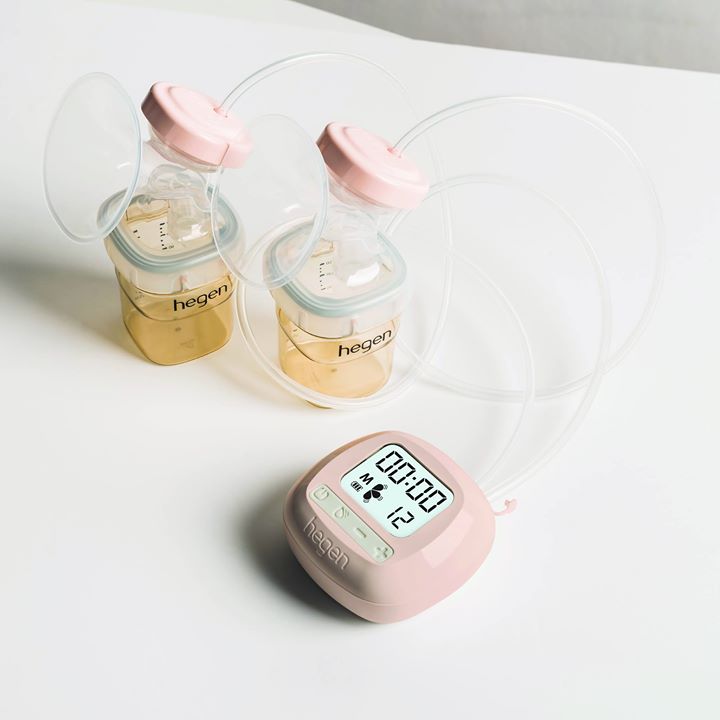 Hegen PCTO™ Electric Breast Pump allows mummies to personalize their pumping experience as according to their needs with 36 different adjustable modes. With a press of a button, Hegen PCTO™ Electric Breast Pump will enter the stimulation phase, which mimics the starting of a baby's latch. And it can be easily switched to a collection phase, where it will efficiently draw milk, with a range of 12 levels of suctions, and 3 different expression rhythms.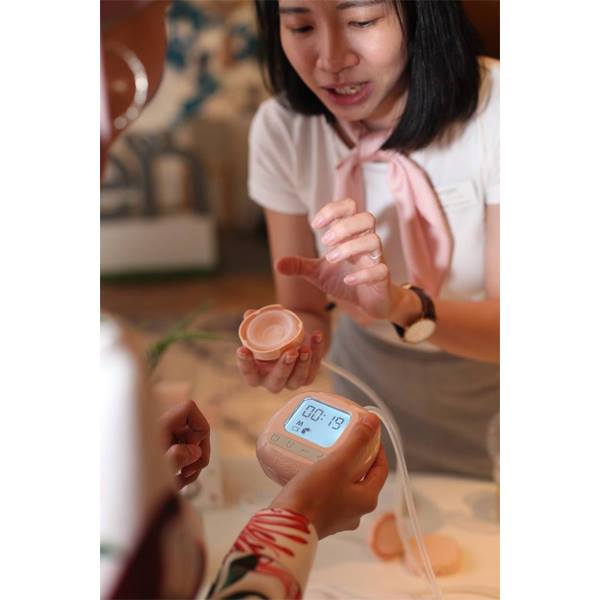 Hegen PCTO™ Electric Breast Pump also comes with a patented unique feature: a kneading massager where it creates a gentle cupping and kneading sensation to help in relieving body aches and sore muscles as experienced by most breastfeeding mummies. By adapting the kneading ring on to the E-diaphragm, Hegen PCTO™ Electric Breast Pump can be easily transformed into a massager, and mummies can now enjoy a kneading massage to release tension from breast engorgement, or even stiff shoulders!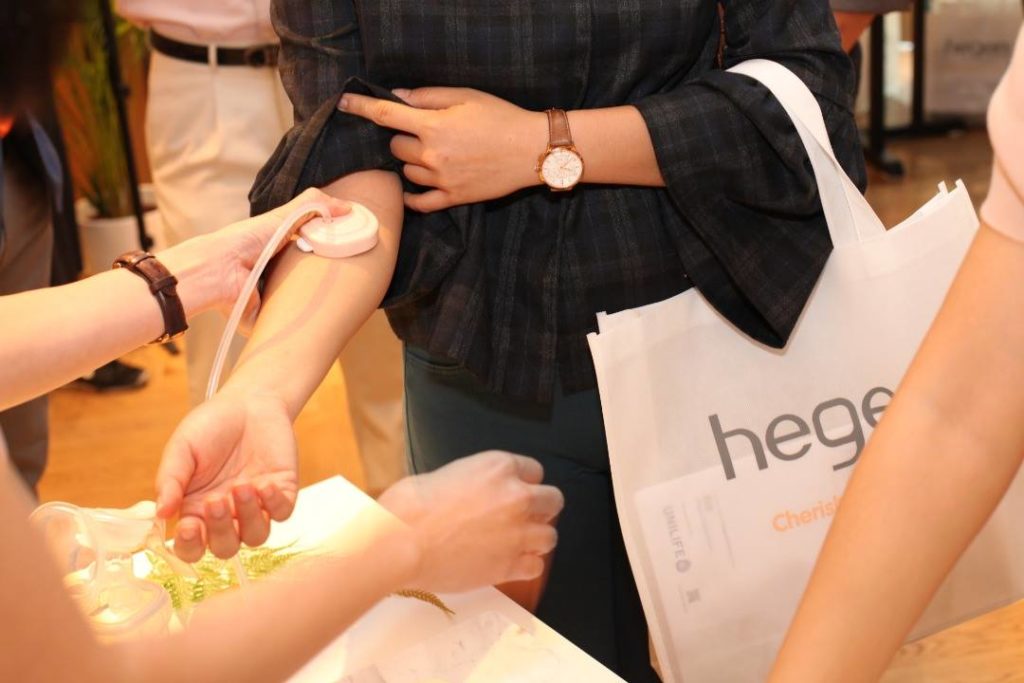 With a diameter of less than 100mm, Hegen PCTO™ Electric Breast Pump is lightweight, compact and perfect for mothers expressing on-the-go as it can fit nicely into a mother's bag. The lithium-ion battery can be fully-charged within 2.5 hours, and it can be used for as long as 180 minutes (depending on different modes). Fret not if the battery is running low, as Hegen electric breast pump comes with USB compatible charging port, allowing power bank charging too!
Hegen PCTO™ Electric Breast Pump can be easily switched from double to single, from electrical to a manual breast pump too! Just attach the manual pump converter kit on the pump body, and you're good to go! With a weight of merely 37g (together with the funnel), Hegen manual breast pump can be operated single-handed, and be maneuvered as how mummies want it to be!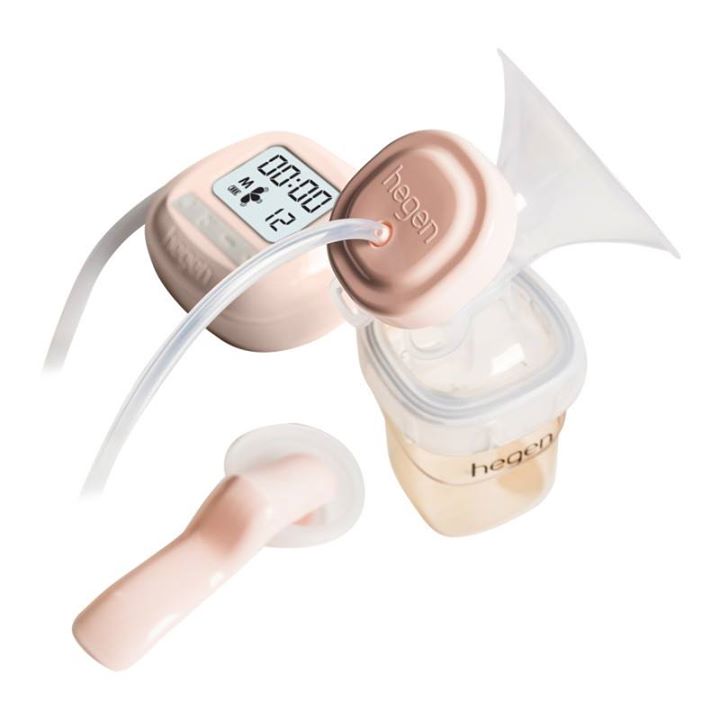 Hegen PCT
O
™ Electric Breast Pump completes the whole Hegen Express-Store-Feed ecosystem, fulfilling mummies' need by minimizing the transfer of precious breast milk, making every drop count!